Printed from: www.jimholroyd.com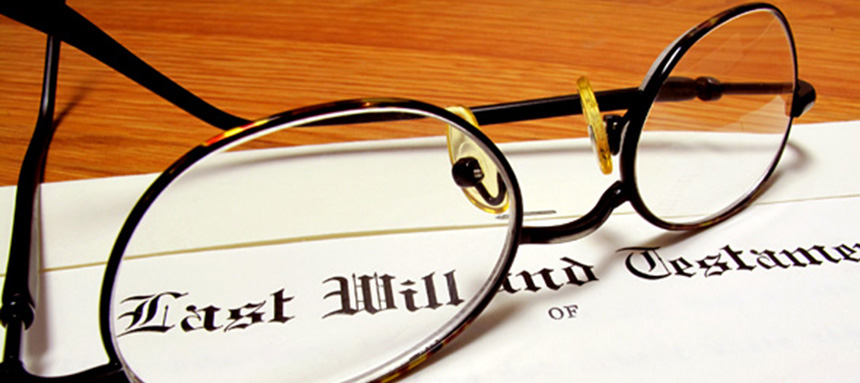 How can I control the distribution of my estate?
There are a number of ways your estate can be distributed to your heirs after your death. Each allows a different degree of control over distribution, and each poses different challenges and opportunities. If you haven't taken steps already, it's important to consider planning now for the distribution of your assets.
Intestacy
If you die without a will, it is called dying "intestate."
In these situations, the probate court will order your debts paid and your assets distributed. Unfortunately, your assets will be distributed according to state law. Since the state doesn't know your preferences, the probate court may not distribute your assets according to your wishes.
Because intestacy is settled in the probate court, your heirs may have to endure a long, costly, and public probate process that could take six months to a year or more. They will have to wait until the probate process is over to receive the bulk of their inheritance.
And depending on the state, probate fees could be very expensive.
Wills
A will is your written set of instructions on how you want your estate to be distributed. While using a will guarantees probate, it is a more desirable alternative than intestacy.
In a will, you can name a "personal representative" of your estate. This person or institution (e.g., a bank or trust company) will act as the executor and will be appointed to carry out your wishes according to your testament. You can also nominate a guardian for your minor children and their estates. Without such a nomination, the court can appoint a guardian based on other information, often depending upon who volunteers.
A will can also set forth the trust terms, including who you have named as trustee to manage the assets for the benefit of your beneficiaries. This is often referred to as a "testamentary" trust because it is created as part of the last will and testament and takes effect at the probate of the will.
Trusts
A trust is a legal arrangement under which one person, the trustee, manages property given by another party, the trustor, for the benefit of a third person, the beneficiary. Trusts can be very effective estate planning tools.
Trusts can be established during your life or at death. They give you maximum control over the distribution of your estate. Trust property will be distributed according to the terms of the trust, without the time, cost, and publicity of probate.
Trusts have other advantages, too. You can benefit from the services of professional asset managers, and you can protect your assets in the event of your incapacity. With certain types of trusts, you may also be able to reduce estate taxes.
If you use a revocable living trust in your estate plan, you may be the